artⓘme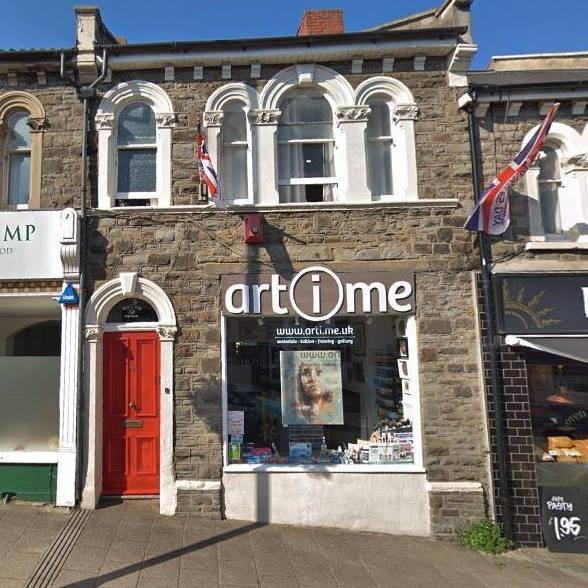 title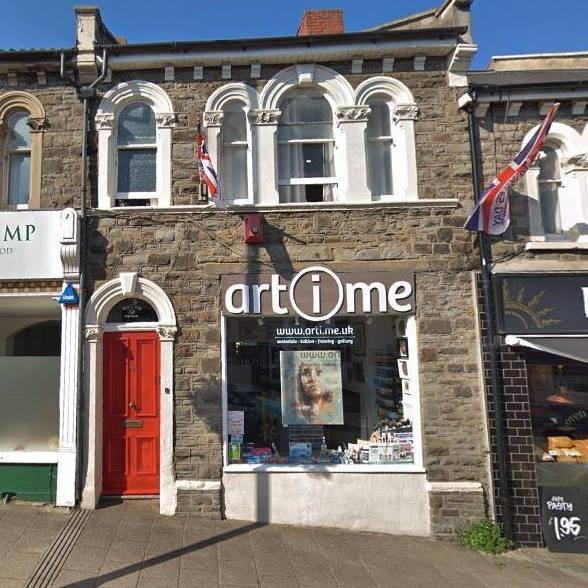 LATEST NEWS:
We are very sorry but
the gallery, shop and class is currently closed.
There is a review in the middle of February,
although it has been suggested this may last longer.
Anybody who has booked classes will be contacted
and given credit for when we are open.
Thank you for your support!
ALSO:
Vincent Michael Brown (CLICK TO SEE WEBSITE),
Artime's co-founder and teacher,
was featured on - SKY PORTRAIT ARTIST OF THE YEAR
painting the actor David Haig, who chose Vincent's portrait to keep!
And even more good news, Vincent's drawing 'Hold Tight 2020'
has been selected for the
Royal West of England Academy of Art Autumn Exhibition 2020.
BOOK TICKETS HERE
NEW! DIGITAL CLASSES
FOR ONLINE CLASSES CLICK HERE
Who Are We?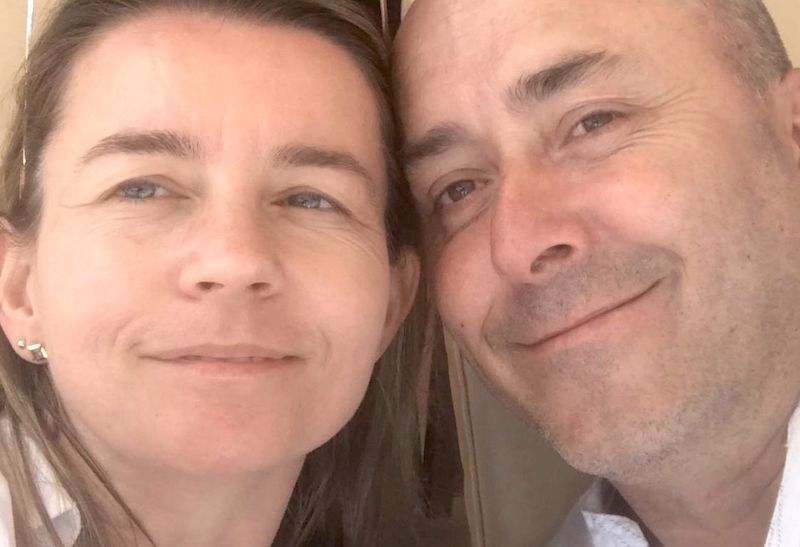 Artime is managed by Vincent and his wife Liana and offers art tuition for all abilities including professional and experienced artists as well as complete beginners or people with learning difficulties. We also run weekly art therapy classes for elderly dementia sufferers.
The shop is a studio, workspace and gallery for local-born and raised artist Vincent Michael Brown, exhibiting his and other personally selected established artists.
Liana and Vincent would very much like Artime to be seen as an open studio and artistic hub, connecting creative people in the local community.
Portrait Commissions
Gallery co-founder Vincent Michael Brown is a professional portrait artist whose previous portrait commissions include Academy award-winning directors and members of the Royal Family and his paintings have featured in major exhibitions including The Royal Society of Portrait Painters and the National Portrait Gallery's world-famous 'BP Portrait Award'.
In 2006 Vincent was selected as the winner of the largest art prize in the south-west of England by Sir Peter Blake and Times art critic Rachel Campbell Johnson.
Go to Vincent's website to read more.
Note: Portrait prices start at £200 for drawings!
Artime Classes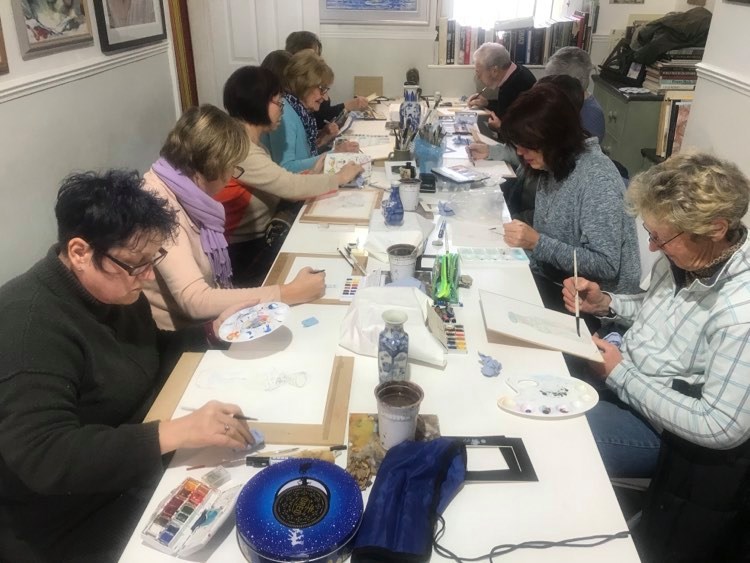 FOR ONLINE CLASSES CLICK HERE
Artime holds several different types of art classes both evenings and daytimes. Watercolour and acrylic painting classes are guided while each student has the same reference picture or subject and is tutored through every step required to complete a finished painting within a single session.
We also run an open class where people may bring their art projects and only receive individual guidance if and when required. This is our longest-running and most varied class where we often have sculpture included. It is also well suited for GCSE art students who feel they could benefit from some extra guidance. We have a very good art library which can be useful if you're looking for inspiration at any time.
Private classes are for one on one tuition. This is the only class where we allow children under the age of eleven if they are accompanied by an adult. During non-covid times, all of our art classes included midway refreshments, some biscuits and in our exclusive class - the occasional piece of chocolate.
The social side of the class is a very important part for all, and we are very proud to have some very lovely regular students who are the life and soul of Artime.
Several times each year we invite professional artists to give talks or demonstrations at the shop. These can be free events or pre-booked ticket demonstrations. The latest events can be found by following our Facebook page.
Reserve A Class/Demo
Terms and Conditions: Materials are not included.
We sell materials or you may bring your own.
Online booking incurs a £1 PayPal fee (included)!
Private classes are hourly but all other classes are two hours long.
Reservations are permanent and cannot be transferred or cancelled.
Artime reserves the right to cancel a class or demo and will offer a full refund in such case.
Select the class or demo you would like!
Art Gallery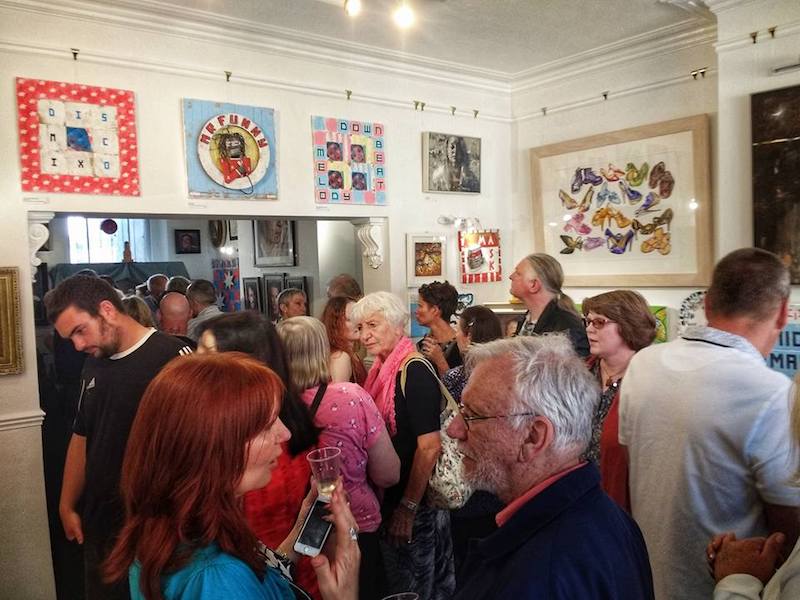 Our Bristol-based gallery features more than 300 paintings and drawings from award-winning celebrated artists both local and international. We sell original paintings, drawings and etchings with prices ranging from £15 to £10,000.
A selection of work is available here to buy via PayPal or you can contact us to arrange BACS transfer. Prices include delivery so please email if you would like to collect work personally and we may be able to arrange a discount for you.
Terms and Conditions: Colours may differ slightly from the image on your monitor.
It is the responsibility of the buyer to pay any import taxes.
Postage prices have been estimated and could be less for local delivery.
Upon payment we will contact you to make delivery arrangements.
We will arrange delivery as soon as possible after clearance of payment.
Artworks are real paintings or drawings and not prints.
Studies of other artists works will have 'AFTER' in their title.

Online Classes
Below are free classes along with buyable classes.
Shortly after making payement you will be sent a link to a Private YouTube video.
Tutorial 001: Grid Method
Price: FREE
Materials: Pencil, straight edge or rule, paper.
YouTube Link
Tutorial 002: Acrylic Orphan Boy
Price: £ 7.50
Materials: Phthalo Blue, Crimson, Yellow Ochre, Black, White, glaze medium and brushes.
Purchase Link
Tutorial 002: Chardin Watercolour
Price: £ 7.50
Materials: Cadmium Yellow, Cadmium Red, Prussian or Phthalo Blue, Burnt Umber, Masking Fluid and a Pencil.
Purchase Link